Young Latino Families Turn to Predatory Loans to Survive Pandemic Job Loss
---
By Gabriel Sanchez, Edward Vargas, and Adrián Pedroza
---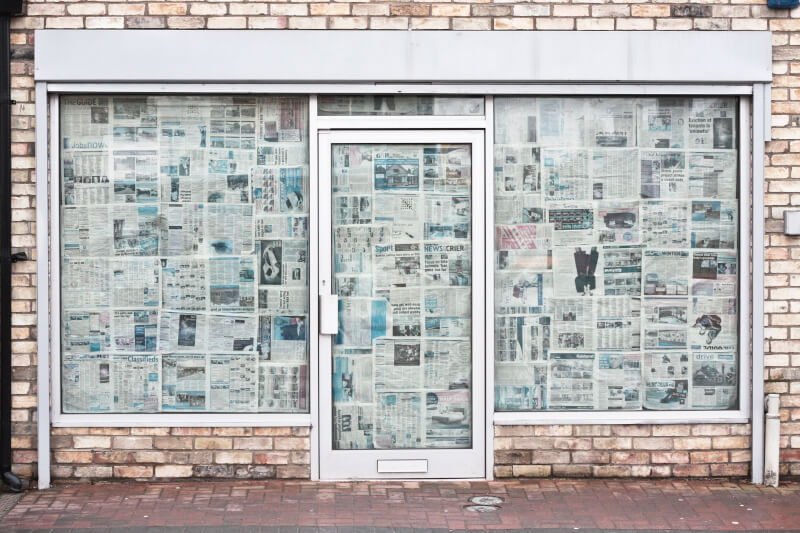 ---
Young Latino families are facing a severe financial crisis, while federal and local governments are failing to bring economic relief during this critical time. The drastic reduction in young Latino families' household income has forced them to make extreme financial decisions while caring for their youngest children at home.  
According to the National Latino Parent Survey released by Abriendo Puertas and Latino Decisions last week, keeping up with housing expenses has been especially difficult for young Latino families. Forty seven percent report having trouble making rent or mortgage payments, nearly half (47%) report borrowing money from friends and family, and 35 percent say they have applied for a loan from a bank or credit union. 
Nowhere to Turn
A more dire finding in the survey shows that the same percentage (35%) have borrowed money from a pay day or easy loan company, which are notorious for their high interest rates and predatory practices that lead to more economic distress. 
Another way that young Latino families are coping economically to help pay for family expenses is by using up all or most of their savings, which is the case for 50 percent of young parents and caregivers. Just as shocking is that 48 percent of Latino parents and caregivers report having under $1,000 in their savings account or saved for emergencies. 
Click to visit full economic report
Findings from the Abriendo Puertas/Latino Decisions National Parent Survey show that Latino parents and caregivers from the ages of 18 to 24 years old are facing deeper economic pressures than their older counterparts.  The economic recovery is at the forefront of concerns for young Latino families, with 36 percent of young Latino families indicating that help with wages and income is the most important issue. 
Essential for Economic Recovery
Latino families remain the engine of the American economic recovery, with 54 percent of young Latino parents and caregivers reporting that they continue to work outside of the house as essential workers during the pandemic. Despite this, 60 percent say they had their work hours cut or faced a pay cut and 37 percent of Latino parents and caregivers between 18-29 years old report losing their jobs. The pandemic is not only hurting essential workers, but Latino entrepreneurs, as well, with 43 percent of young Latino business owners saying that their business has shut down or seen a drop in revenue.  
It is crucial that public institutions invest in a two-generation approach that simultaneously focuses on the progress of children and the adults in a household.  A recent report by the federal Government Accountability Office (GAO), shows that this approach produces a higher return on investments and strengthens the family by increasing household income, improving educational outcomes, and reducing household stress.  
Two-generation approaches include childcare and early learning programs, which allow parents' to work and continue their education during the crucial first five-years of child development. More than half (51%) of young Latino families say that the most important issue the government should address around education is access to daycare, early learning, and quality childcare while school is out. 
Public and private efforts at the local and federal levels must consider investing in two-generation approaches as a highly effective model that could expedite the COVID-19 economic recovery efforts- especially as young families are more likely to experience financial hardships during the pandemic. 
The road to economic recovery in the United States will not be an easy path for young Latino families. Our national survey shows the steep climb that families are facing, but our research gives us insight on the specific needs and solutions that we must get Latino families back on a path toward economic self-sufficiency and overall family well-being. 
Additional findings for Latino parents/caregivers 18-29 years old:
80% are seeking employment that offers benefits such as health insurance for their families- as 51% report losing their employer provided health insurance and 41% say that they have postponed or cut back on health-related expenses during the pandemic. 

79% want all children who are U.S. citizens to be eligible for stimulus checks, regardless of their parent's immigration status.

74% say that paid sick leave for all workers should be included in relief programs so that families can take time off without losing pay if someone is sick.

73% report needing help stabilizing their housing situation including financial assistance to support rent or mortgage or lowering monthly payments.

72% want funding for state and local governments to continue providing essential services and not cut jobs.

71% say that expanding unemployment insurance should be included in relief programs so people could continue to receive unemployment benefits.

64% report needing additional support in the area of education counseling. 

61% say they need additional support with career counseling. This as 40% of young Latino families say that they have postponed or quit education or career related expenses as a result of their financial situation during the pandemic.

59% report needing additional services around emotional support counseling.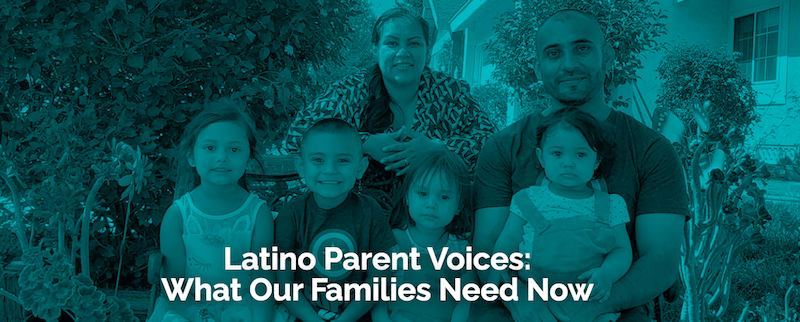 About the Authors:
Adrián A. Pedroza is the National Director of Strategic Partnerships for Abriendo Puertas/ Opening Doors (ap-od.org).
Gabriel R. Sanchez is Professor of Political Science at the University of New Mexico and Principal at Latino Decisions. 
Edward D. Vargas  is an Assistant Professor in the School of Transborder Studies at Arizona State University.