Partnering with Sesame Workshop and others to improve life outcomes for millions of children impacted by COVID-19
---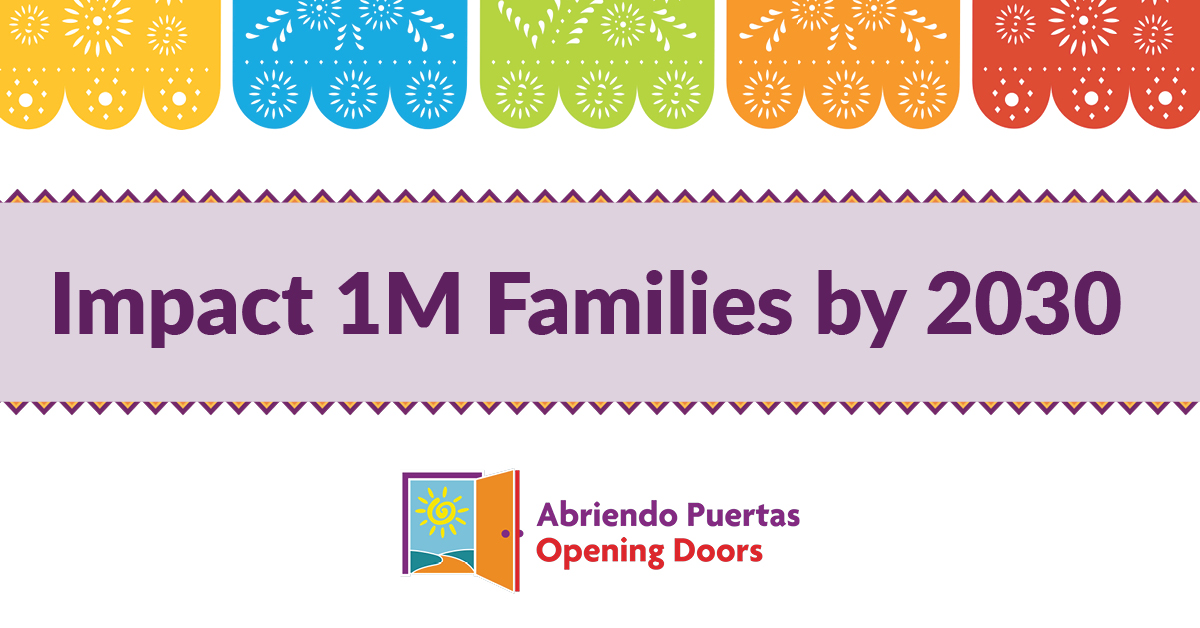 ---
[LOS ANGELES, February 15, 2022] — Abriendo Puertas/Opening Doors (AP/OD) is announcing a bold new plan to impact one million Latino families by 2030. The nonprofit organization partners with Sesame Workshop, Head Start programs, community-based organizations, and school districts to offer free parent and caregiver classes across the nation. AP/OD plans to expand its programs to better meet the needs of America's fastest growing population: Latinos. 
"This is a bold and necessary goal," said National Executive Director, Adrián Pedroza. "Latino families make up one of the strongest voting bases, a large body of public school students, and a powerhouse of leaders and economic drivers. Supporting the needs, goals, and dreams of Latino parents and children will have an enormous impact on the American economy and society as a whole." 
The 18.6 million Latino children in the U.S. make up over a quarter of the nation's total child population. However, Latino children experience a majority of the negative effects of child care shortages, school closures, and child poverty, all of which have been especially acute during the COVID-19 pandemic.
"Abriendo Puertas has been changing lives for over a decade," said Dr. Jeanette Betancourt, Senior Vice President of U.S. Social Impact at Sesame Workshop. "Sesame Workshop is honored to be working with AP/OD on our ABC's of Racial Literacy Initiative. Scaling their programs to impact one million families a year will create a multiplier effect: improving the lives of children and their families for generations to come."
The AP/OD curriculum incorporates popular learning pedagogy and two-generation strategies, so that parents become confident advocates for their children and their futures. With the Hispanic electorate set to double by 2030, according to the Pew Research Center, AP/OD sets parents on a path to advocate for the needs of themselves and their children. As a result of AP/OD programs, 81% of parents become more involved in their childrens' school, 50% start participating in advocacy issues, and 31% testify at local government meetings. 
###
Abriendo Puertas/Opening Doors supports and honors parents in building strong foundations for their children in reading, math, technology, health and more. Parents support each other in making what they learn a part of daily life, understanding they are in powerful positions as leaders and advocates for their families. Find more information at ap-od.org.  
---