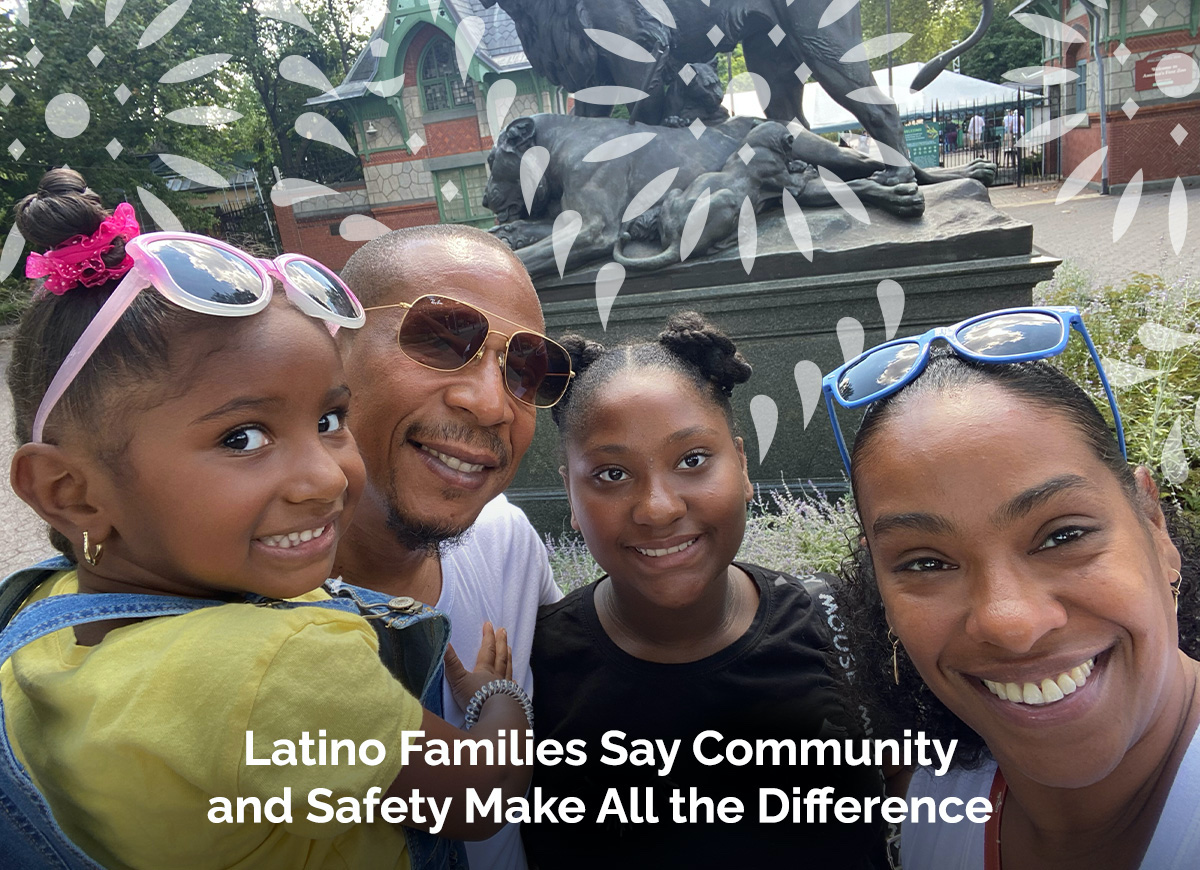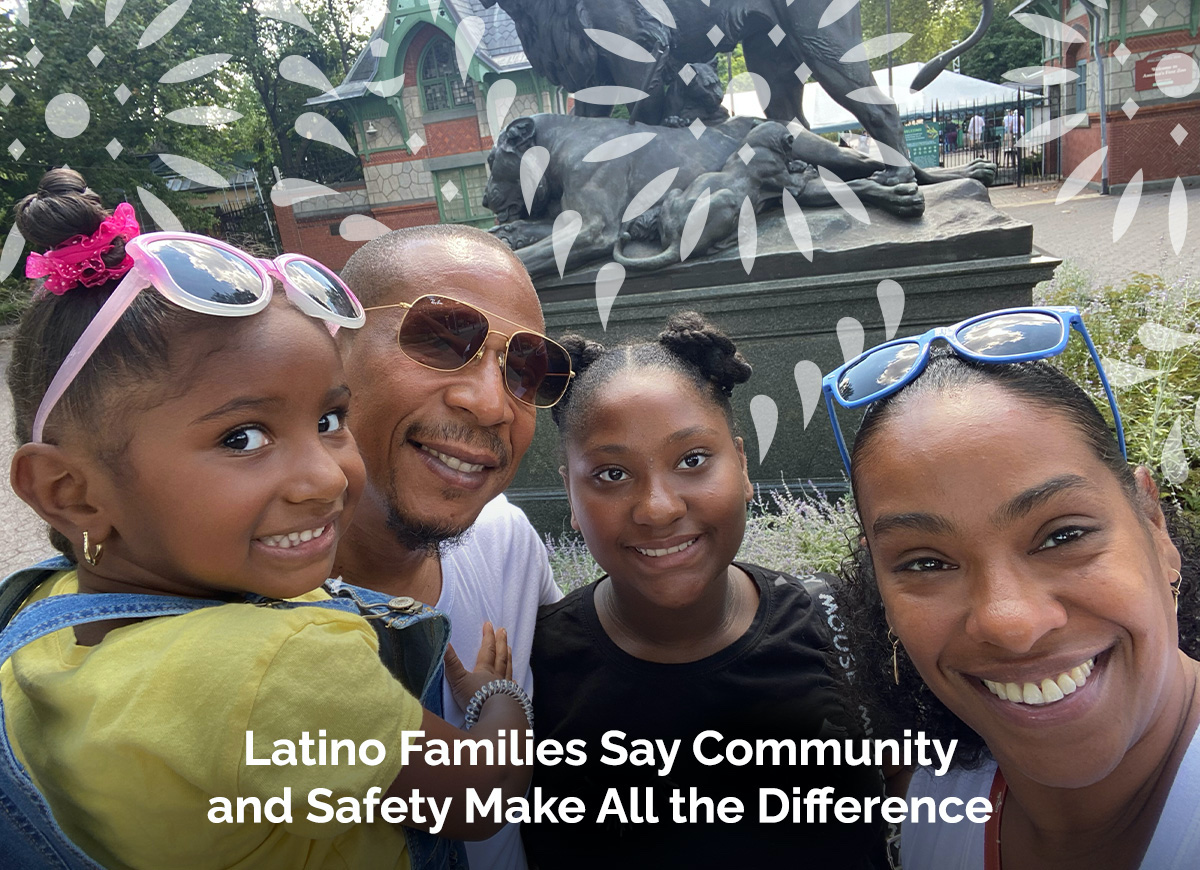 Latino Families Say Community and Safety Make All the Difference
---
Jennifer Torres has a deep admiration and respect for her community. She's a New Yorker through and through, growing up in Manhattan and now living in Brooklyn with her husband and their two daughters. 
"What I like about Brooklyn and the other outer boroughs is you still get the neighborhood feel and more residential. It's more homey," said Jennifer. 
For Jennifer and her husband, building a life for their children in a community where neighbors know and trust each other wasn't easy in the largest metropolitan area in the United States. Jennifer comes from humble beginnings. She grew up in city housing on the 25th floor, often having to walk the stairs  when elevators broke down. To add to the endeavor, it often happened in the dead of winter. 
Her community was tough, where you often had to be mindful of your own safety, never truly letting your guard down, even as a child. 
According to the 2022 National Latino Family Survey, 44% of Latino families believe child safety is an important issue the government should address. 
She didn't want her daughters to deal with the same hardship, so she worked relentlessly to provide a better living situation for her children and set an example of how to be a steward of positive engagement within their community.  
"We try to give our girls more of what we didn't have growing up. I always try to volunteer and go to functions. If my girls see me doing something and taking part in how I want to make a difference in the community hopefully they will pay that forward."  
Jennifer and her husband worked tirelessly to raise their economic status from their childhood. However, child safety is front of mind for Jennifer, a reflection of our times. 
"Gun safety is a big concern. [Shootings] are happening in schools all over the country. I tell my oldest in middle school: 'If you see something, say something.' I grew up in the '80s, guns were everywhere, but it feels more acceptable now than it used to be.'" 
Safety—particularly gun safety—is a major concern for Jennifer and other Latino families across the country. Of the families surveyed, 81% share Jennifer's concern about their child being a victim of a mass shooting at some point in their life. Moreover, nearly all (90%) of Latino families want action by the policymakers to take aggressive measures to reduce the number of mass shootings in our country.
Gun safety is one of many fears Latino families must confront. For Jennifer and other Latino families, the future can feel uncertain and problematic. Yet, despite the complexities of the external issues facing her family, Jennifer always looks inward at how to make her family life stable and safe. She prides herself in being there for her children, helping her community, and giving them the best childhood she can. 
 "Growing up knowing your neighbors gives a good foundation to say, "I had a good childhood.'"