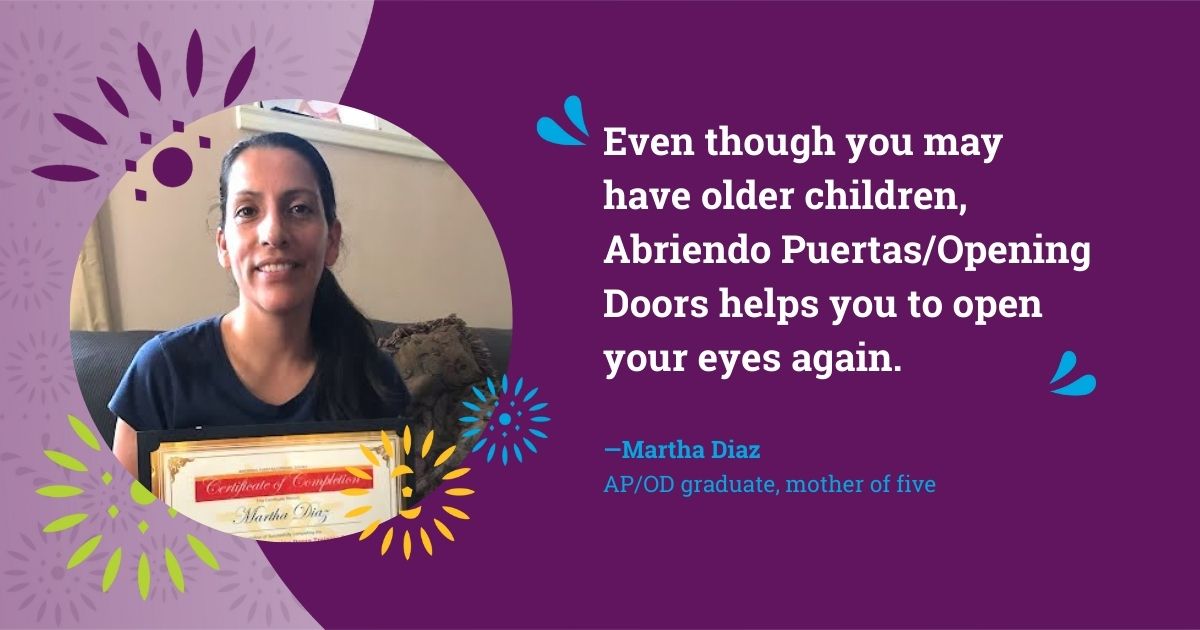 ---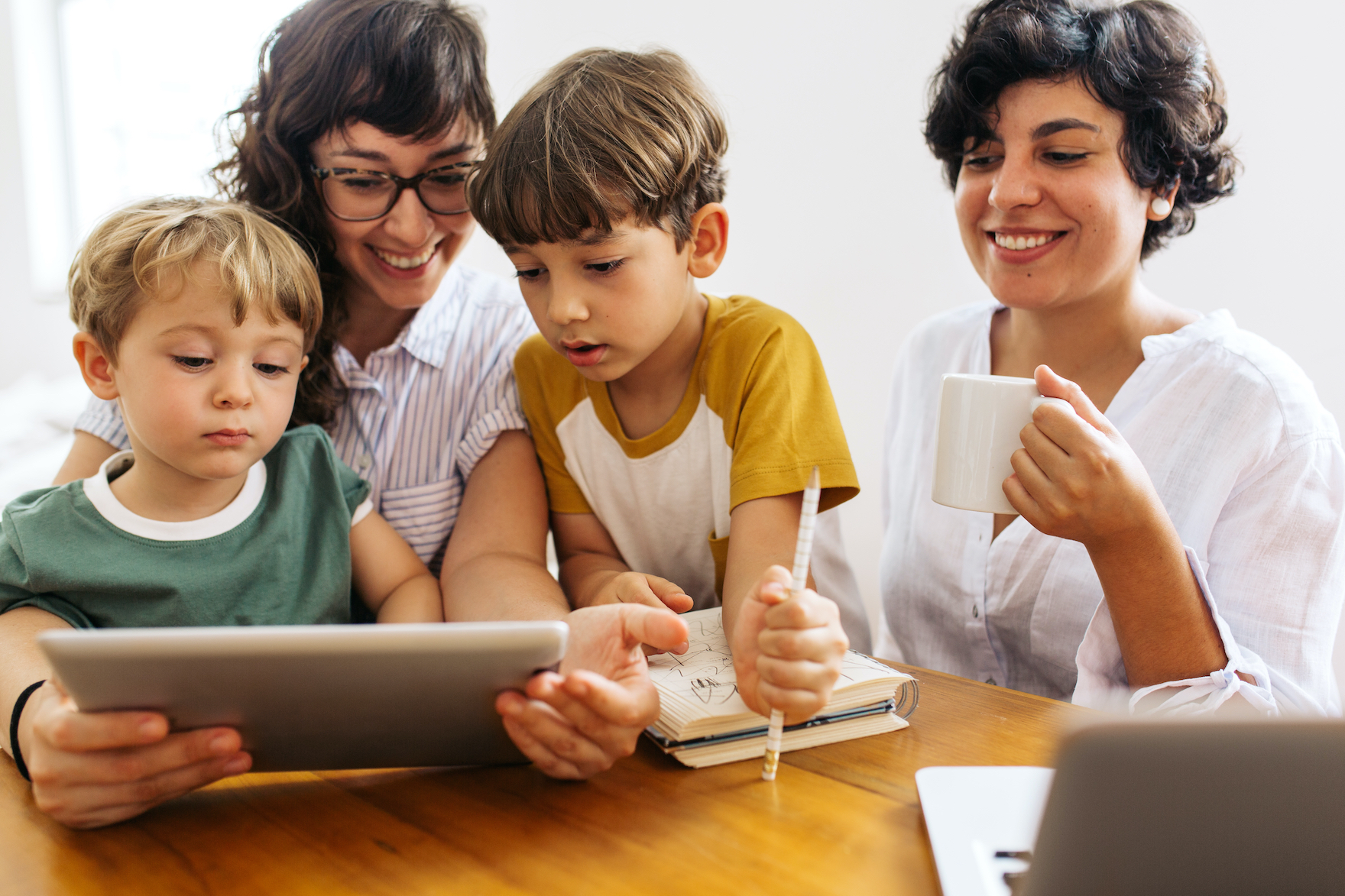 Parent + Partner Spotlight: Martha and MET
---
Martha Diaz is the mother of five children in Cleveland, Texas. Being a full-time mom is hard work and Martha says she wanted to improve and become a better mom. After her fifth child was born, she decided to enroll in an Abriendo Puertas/Opening Doors program through our partner organization Motivation, Education, and Training (MET). 
Martha's initial focus was on educating and engaging her youngest child with technology, but what she ended up learning was all encompassing. Over time, she began to see how she could best advocate for her family and set an example of strength for her children.
Martha started advocating for her children in school and in life in general. Martha's daughters have always had good grades, but the school they attended in Texas had bad ratings and gave her daughters an extremely hard time. 
Through MET and Abriendo Puertas/Opening Doors programming, Martha strengthened her voice and learned to advocate for her children. She researched nearby schools with better ratings and transferred her daughters to a better school where they have flourished.
Martha Diaz, with her Abriendo Puertas/Opening Doors program completion certificate
---
Martha's AP/OD classes were taught by facilitator Keila Sanchez. Keila supports families with the AP/OD curriculum and provides free resources within their communities. She also collaborates on other longstanding programs offered by MET like the fatherhood and home visiting programs. 
Through the Abriendo Puertas/Opening Doors curriculum, Keila has been able to impact the lives of many families in Texas, specifically, the life of Martha Diaz. 
Keila and Martha's connection started with MET, an organization that has been serving rural communities since 1967. Starting in Texas, they have now expanded their network of service centers to impact rural communities in Louisiana, Minnesota, North Dakota, New Mexico, and Wyoming. 
For the past 12 months, MET has been facilitating Abriendo Puertas/Opening Doors curriculum. They have implemented five AP/OD programs for 58 parents/caregivers and 91% of parents/caregivers demonstrated positive outcomes after completing the AP/OD program. MET is a key partner in our efforts to help rural families succeed personally, economically, and emotionally.
For Martha, AP/OD programming proved to be the ultimate growing experience. She learned even more about herself and her children than she set out to understand. Martha now knows the importance of nutrition for herself and her children. She and her family know more about calories, sugar, and other nutrients as well as the importance of staying hydrated. She also learned how to set screen time limits for herself and her children. She recognized the quality of education and togetherness when reading to and with her children. Now, Martha and her children read the books provided by AP/OD and MET every day. 
These lessons have been invaluable to her, and she hopes that they will provide these lessons to their future children.
---
---
Martha's daughter reading
---
"Even though you may have older children and you may already know some of the information, Abriendo Puertas/Opening Doors helps you to open your eyes again to the important topics that are covered in the program," Martha says. "The program encourages and motivates you to apply what you already know and new information to be the best parent you can be."
Thank you to MET, Keila, and Martha for your trust, support, and collaboration with Abriendo Puertas/Opening Doors.